Professional Unreal Engine Training!

A LIVE 8-week immersive course into Virtual Production, World Building, Animation, and beyond — Perfect for both beginners and intermediates! From Dream to Screen:
Transform your ideas into stunning visuals!
2024 session starting on January 14th

, 2024

 is also 

available

Interactive teaching every Sunday (9:00 am to 2:00 pm PT)
Project Lab Sessions every Wednesday (6:30 pm - 8:30 pm PT) with occasional guest speakers
3-4 Guest Speaker Training sessions usually on Thursdays (6:30 pm - 8:30 pm PT)

Learn More
What alumni are saying....
Does this sound familiar to you?
Excited to bring your filmmaking ideas to life with Unreal Engine but stuck with unprofessional guidance?
Thrilled by the world of virtual production but tired of teaching yourself through out of date, YouTube tutorials, taught by hobbyists?
Passionate about World Building and animation, but feel like you lack the right fundamentals to make your vision a reality?
Don't have the time or money to go to college, and know that you don't need a degree to work in the industry? Or unsure of how up to date Universities are?
You've been spinning your wheels, and it's not because you lack talent or creativity. 
You've just been missing the right roadmap, the right guides, and the right community. 
And let's be honest, learning from someone who doesn't quite know the ropes themselves? That's like trying to navigate a maze with a blindfold on.
Not to mention wasting another year flipping through random videos, hoping to stumble upon a gem that might teach you something valuable. That's like trying to find a needle in a digital haystack.
But guess what? That's all about to change.
You don't have to feel stuck anymore. 
This isn't about just handing you a tool and saying, "Good luck!" This is about giving you the compass, the mentor, the path, and the thriving community that'll help you explore new creative horizons.
Imagine a transformation where:
You're not just fiddling around with tools… you're crafting worlds.
You're not just following instructions… you're collaborating with industry-leading mentors.
You're not just completing a course… you're mastering the intricacies of Unreal Engine while crafting your final showpiece that deserves to be shared with the world.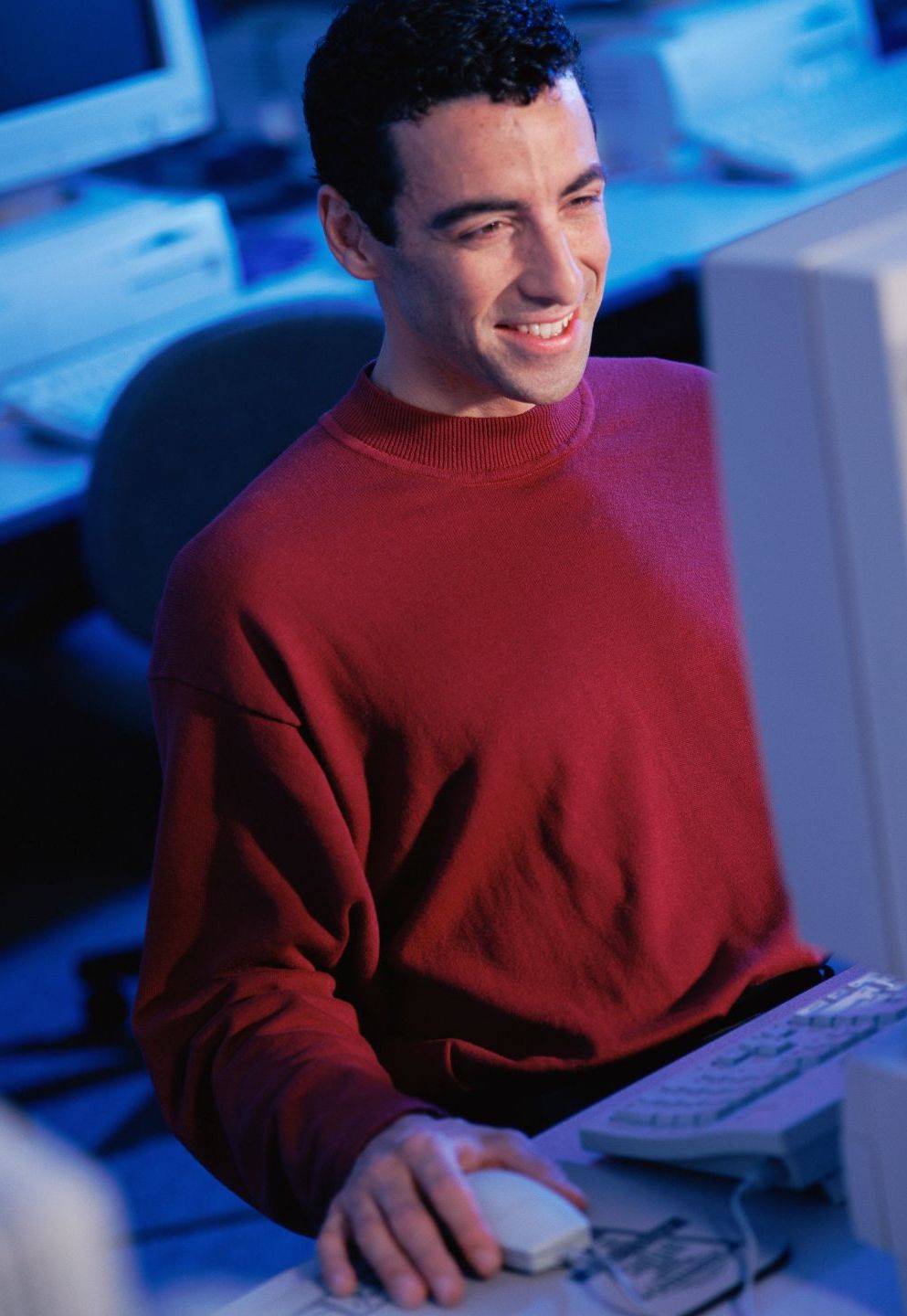 With our MOST popular Generalist Unreal Engine Course, you'll not only learn the most current version of Unreal Engine but also delve into world-building fundamentals that are tailored for both beginners and intermediates.
What's Your Creative Journey Going
to Look Like?

Let's Dive In!
World Building Foundations
Create impressive virtual worlds that captivate and learn how to get them ready for scouting, animation, and shooting.
Animation and editorial Mastery
Making your stories come alive. Whether it's movement of characters or props, or crafting shots all in engine, you'll master the art of movement and the shot based workflow the pros use.
Lightning & Material Exploration
From lightning fundamentals to dynamic techniques, learn how to set the stage and capture the mood of your vision.
Virtual Production 
From Scouting, VCam, Simulcam, and Real-time Compositing — you'll delve into techniques used in pro VP today!
"Thank you so much, Edd! I am very grateful to have the opportunity to take the class and join the wonderful CG Pro community. Without guidance from you and the knowledgeable teachers, I would not have known how to start this project, let alone bring it to completion. The guest speakers were also invaluable. Having never made a narrative film before, the knowledge they shared about story, lighting, and cinematography provided so much clarity to the myriad of decisions I made along the way. I'm excited to continue learning and am already starting my next personal project." 
See more testimonials here!
Welcome to the…
Unreal Engine for Filmmakers Connectors Program!
In this LIVE, engaging 8-week course with 60+ hours of mentorship, you're about to embark on an adventure that's beyond ordinary. We're talking about unlocking the door to a realm where technology meets creativity, where imagination takes physical form.
Guided by the world's leading industry professionals, Franco Vilanova, Daniel Langhjelm, and Edd Dawson-Taylor. Together, they bring a wealth of expertise and passion that's unparalleled, and they're here to share it all with you.
 WHAT YOU'LL LEARN:
Course Outline
UE5 basics and VP Blocking
Let's kick things off of your unreal adventure with the A-Z of Unreal Engine. Dive into layouts, environment blocking, lighting, and camera work. 
Assets, VP Workflow, Environment Upgrade, Scouting, and Render
Ready to get your hands dirty? This week, we'll immerse ourselves in assets, workflow, and environment upgrades. We're going beyond mere theory; this is where your virtual world starts to come to life.
Environment Finessing — Landscape, Foliage, Materials, Environment Final
Finessing is a fancy word for making things perfect, and that's exactly what we'll do. From landscapes to foliage, materials to the final environment touches — this week is all about the subtle art of detail.
Lighting — Fundamentals, Technical, Scenarios
Lights, camera, mastery! This week, we'll explore different lighting fundamentals, techniques, and scenarios and how they contribute to creating the perfect mood and emotion. Ever wondered how to make a virtual sunrise or a haunting moonlit scene? Here's where you'll find out!
Advanced Timeline/Sequencer — Animation, Editorial, Characters, Retargeting
Animation time! Dive into characters, motion, and retargeting. We'll make things move in ways that feel real and tell stories. You'll learn to create not just movement, but emotion and intention. It's like puppetry with an endless array of strings!
Cameras, Filmmaking, and Virtual Production — VCam, Blueprints, VP Overview, Green Screen
Step into the director's chair and let's get cinematic! Virtual cameras, blueprints, green screen magic, and more await. This is where the line between your imagination and reality starts to blur. Ever wanted to create a scene where anything is possible? Buckle up!
Optimization and Rendering
This week is all about optimization, rendering, achieving the perfect frame rates, and making it all photo-realistic. We'll fine-tune your virtual landscape for that final polish, ensuring every facet shines.
Project Wrap-Up and Advanced Topics
SThe grand finale! Let's wrap up your showpiece, enjoy insights from special guests, and dive into advanced topics. It's a celebration of all you've learned and created. Think of it as a graduation party in a universe that you've built from scratch!
Ready to dive into a world where imagination takes shape?
What's Waiting For You Inside…
60+ hours of 100% LIVE, engaging mentorship spread across 8 weeks including…

Interactive teaching one weekend day (9:00 am to 1:00 pm PT)

Guest Speaker Training occasionally on Tues or Thurs (6:30 pm - 8:30 pm PT)
Unreal Authorized Instructors, mentors, TAs and industry guests speakers sharing their hard-earned wisdom and practical insights.
Micro-credentials and certification from CG Pro validated through our partnership with Epic Games.
Create an impressive final reel showpiece that boosts your portfolio with our step-by-step mentorship.
Lifetime access to course recordings, slides, and projects associated with the course.
Exclusive access to the CG PRO private community group.
Post-graduation placement support to help you take the next steps in your exciting career.
Special bonus of our in-demand 'Introduction to Unreal Engine Workshop' absolutely FREE! (Or a credit toward this course if you've already purchased the Workshop.)
Schedule Your Free Discovery Call to Learn More!
Hear from Our Course Graduates
Check out the amazing work from our latest Cohort 15 graduating class
Aspiring Creators who are just stepping into the expansive world of game engines
Virtual Production Enthusiasts and Filmmakers looking to master the latest techniques of Unreal Engine
Individuals from various industries like VFX, Archviz, or Simulation who want to upgrade their skills
Anyone eager to break into the Virtual Production workforce and scale their career
***All you need is a desire to learn, and a computer with the latest version of UE 5 installed. See the complete specs for more information.  When you purchase this course, the Intro workshop comes free!
Meet Your CG Pro Instructors & Mentors
Edward Dawson-Taylor
Edward has deep hands-on experience in the CG world. He has worked for ILM, Disney, and Digital Domain on blockbuster films – Jurassic World, The Lion King, and Jungle Book.

Widely recognized as a cutting-edge technologist, he has led teams of developers in architecting and enhancing VFX-related software.

He has also done innovative work with simulation and pipelines in the worlds of visual design and automotive industries.

As co-founder of CG Pro, he creates and teaches dynamic courses focused on Unreal Engine, VFX tools, and the emerging world of Virtual Production.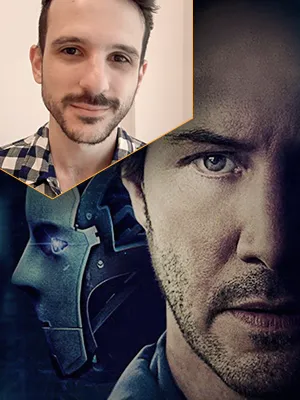 Franco Vilanova
Franco is a seasoned virtuoso in the realms of Film and TV. Currently a Senior CG Artist and esteemed instructor at CG Pro, he's also an honored Epic Fellowship Instructor/Mentor.
"I'm driven by responsibility, work ethics, and giving everything I have, to perform my tasks at utmost efficiency, so I can give the team the best I can to make our work stronger, and better."
Franco specializes in 3D modeling, texture, and animation combining his vast experience in film with the digital magic of Unreal Engine.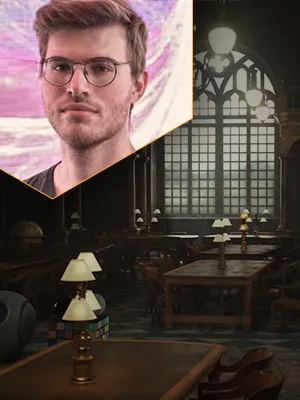 Daniel Langhjelm
From Vancouver British Columbia, and originally from the Game Industry, Daniel transferred to Virtual Production in 2021 as an Unreal Engine Technical Artist. Currently a Lighting Artist at Bron Digital, he's an instructor at Vancouver Film School and a teaching assistant for Epic Games' American-based fellowships, as well as CG Pro.

"I absolutely love learning more about unreal engines, both as an artist and developer"

Daniel specializes in lighting, cinematics, and environment art in Unreal Engine.
Unreal Authorized Instructors
Five of our instructors have the Epic Games stamp of approval, including Co-Founder Edd D-T
Connectors authorized Training Center
We were the worlds first!
Unreal Authorized Training Center
CG Pro is a training Partner of Epic Games.
CG Pro is an Unreal Authorized Training Center
We were the first in the world to offer the Epic Games Connectors program, and continue to push the boundaries of education technology, content, to give you an experience you cant get anywhere else!
Our Co-Founder Edd Dawson-Taylor led the Virtual Art Department on the Lion King, and we recruit the best instructors, most of whom are Unreal Authorized, and many also work with Epic Games directly.
Do I need any prior experience?
How does the Unreal Engine for Filmmakers Connectors Program differ from other similar courses?
Can I still access the course material after the course is over?
What are the system requirements to run Unreal Engine 5?
Does CG Pro offer payment plans?
Craft Your Masterpiece with Us!
From basics to advanced techniques, immerse yourself in an 8-week experience in Unreal Engine designed to make you stand out in the world of virtual production. 
Know this is meant for you? Get your course now
Enroll Now!